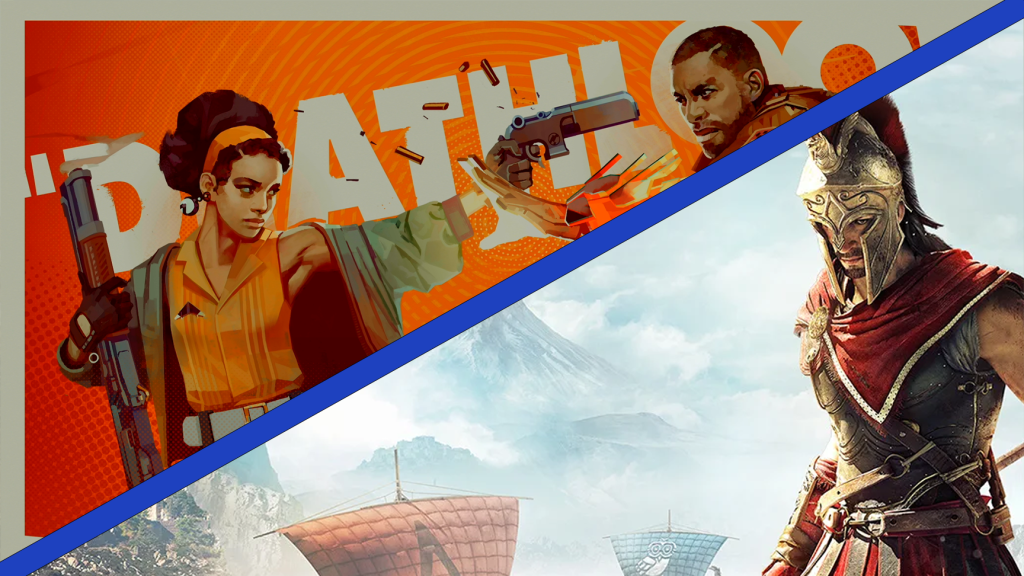 Instead of getting pennies for their games, studios can get new fans.
Deathloop and Assassin's Creed: Odyssey are both coming to Xbox Game Pass. Both are AAA games. Deathloop launched as a PS5 title and did alright in sales. Alright. It fit well into the anemic release calendar of the PS5 last year. Now, it has dwindled in popularity, and the exclusivity deal with Sony has ended. They could have just released the game for Xbox Series X/S, but by moving it to Game Pass, they also get higher visibility and a large play spike.
Assassin's Creed Odyssey is in a similar boat. The game is four years old and has a sequel already. Ubisoft could relegate it to Steam Sales, selling the game for pennies on the dollar four times a year to get a little more out of it. Xbox Game Pass again gets them more visibility.  
But what about the money? In both cases, the companies involved will get paid for players playing their games. I also suspect that Microsoft will pay each of them a flat fee for putting the game on Game Pass. The bigger benefit to going on Game Pass is the player base. For Deathloop, they will get access to a group of gamers who might not have ever considered them. These players can enjoy the game and become fans of the studio. For Ubisoft, the deal is even more straightforward. They have a newer title available for sale, Assassin's Creed: Valhalla. If people enjoy Assassin's Creed: Odyssey on Game Pass, they will likely enjoy Valhalla as well. Game Pass gives game studios an opportunity to win new customers, and make a little money on the side, too.